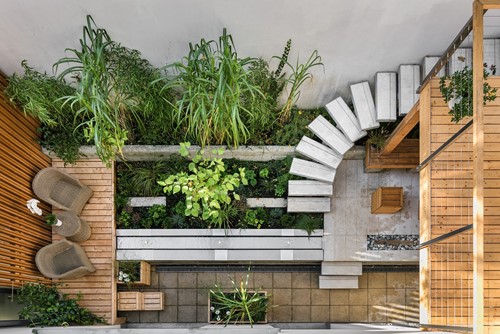 With the right accessories, any deck or patio space can be transformed into a true outdoor oasis. Whether you're looking to host lively weekend barbecues or simply want to enjoy a low-key evening on the deck with loved ones, there are a few must-haves to consider adding to your existing deck or patio.
Great Furniture
The right patio furniture can make all the difference in how much you get to enjoy your outdoor space. If you like to do a fair amount of outdoor dining, make sure you have an outdoor dining set that is suitable for at least the number of people in your household.
If you're more of a "sit on the patio with a cup of coffee in the morning" type of person, then a small and cozy bistro set may be all that you need to get full enjoyment out of your space. Have more room to work with? Consider a cozy outdoor sectional with ottomans so you can kick your feet up.
Grill/Smoker
There's nothing quite like enjoying a meal that you've cooked in the great outdoors. If your patio or deck isn't already outfitted with a grill and/or smoker, now is the time to add one. When shopping, consider the number of people that you typically cook for; a two-burner grill may be suitable if you only cook for yourself and one other person. For larger households, however, look for a grill that has at least four burners.
If you really like to get creative with your meals, you may even want to shop for a grill/smoker combo.
The Right Lighting
When enjoying evenings on your patio or deck, the right lighting makes all the difference. Make sure you have a decent balance of both task and mood lighting. Task lighting should be brighter and provide you with an unrestricted view when you're prepping meals outdoors. Meanwhile, mood lighting is softer and more ambient; think string lights wrapped around deck railings or around a pergola.
Firepit or Gathering Space
If you want to create a spot that will bring people together, adding a firepit or outdoor fireplace is a great way to do so. You can spend many nights gathered around a fire with loved ones and make the most of your outdoor space with this type of addition.
With these must-have items, your outdoor space will be one you and your loved ones can enjoy for many years to come!